Buffalo Wings and football go together like air and breathing.
According to the National Chicken Council (yes this is a real thing!) Americans eat roughly 1.35 billion chicken wings on SuperBowl Sunday alone. That's enough chicken wings to circle the Earth three times!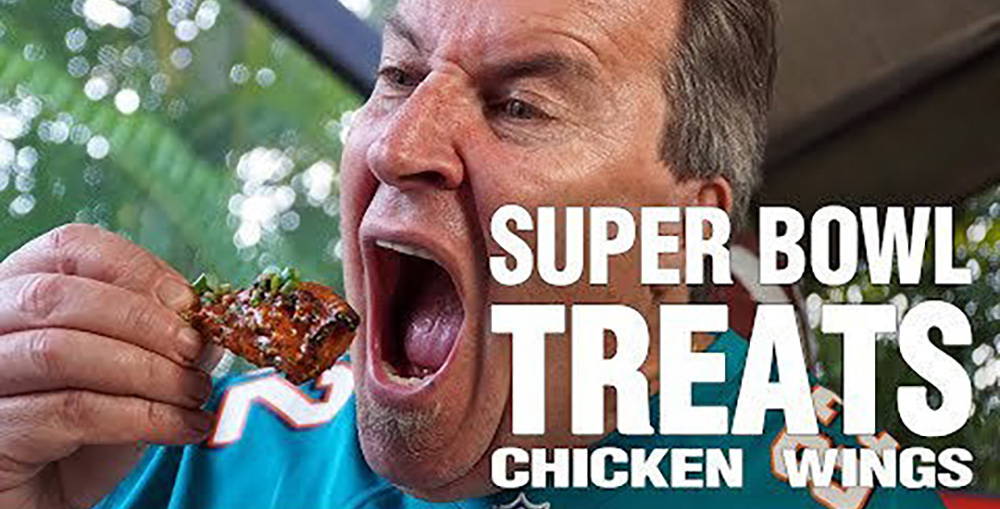 But where did the chicken wing come from?
The origin story is a mixed bag- with many seeking to claim the title of the true originator of the chicken wing. In reality, hundreds of years and many cultural spins later- we arrive at the buffalo wing that we know and love. To understand where it all began, we have to first go back in time to China.
Chinese farmers were the first to domesticate the chicken at around 5400 BCE. So it definitely makes sense that the first chicken wing recipe originated there. Rumor has it that the chicken wing was the making of the lovestruck Xuanzong emperor in 700 AD who was looking to impress his favorite consort, Yang Guifei.
One day, Yang and the emperor were in the Hundred Flower Pavilion sipping wine and having a grand old time when Yang proclaimed, "I want to fly to the sky!". The emperor, a little lost in the sauce, thought she wanted to eat something that flew, so he ordered his imperial chefs to prepare just such a dish for them. The creative kitchen masters prepared a meal of chicken wings for the imperial table and Yang Guifei was so stoked on the dish that it was named in her honor.
Who put the Buff in Buffalo Wing?
Fast forward to 1960 in Buffalo New York- when things get messy. John Young opened the first full-time chicken wing restaurant in 1961 called Wings N'Things. John moved north from Alabama and brought his southern recipes and spices with him. His take was uncut whole wing, breaded, deep fried and then doused in his secret mambo sauce. His restaurant was a popular destination and was frequented by celebrities such as Joe Tex, Cookie Gilchirst, and Buffalo singer Rick James. Wing N' Things devastatingly closed in 1967 but it's loving fans will tell you that John was the original inventor of the Buffalo Chicken wing.
The Buffalo Wing Soars to Mainstream Success
Across town, another restaurant seeks to claim to fame as the inventor of the Buffalo chicken wing. The legend has it that the Buffalo wing was the accidental creation of the family-owned Anchor Bar in Buffalo, New York in 1964. Story goes that when bartender Dominic Bellisimo's friends came in looking for a late-night snack, Dominic asked his mom Teressa to whip up something quick for them. Teresa, being the all-star she is, popped a couple chicken wings usually reserved for soup stock into the fryer to crisp them up and doused them in hot sauce.
They were an instant hit and shortly after became a regular menu item. And thus the Buffalo Wing was born! Theresa's take is unbreaded, split in two, and doused in a fire red hot sauce with vinegar.
Buffalo wings burst into the rest of the bar scene when word got out that beer sales would increase when customers ordered a plate of hot wings. They've been a staple in sports bars across the country ever since.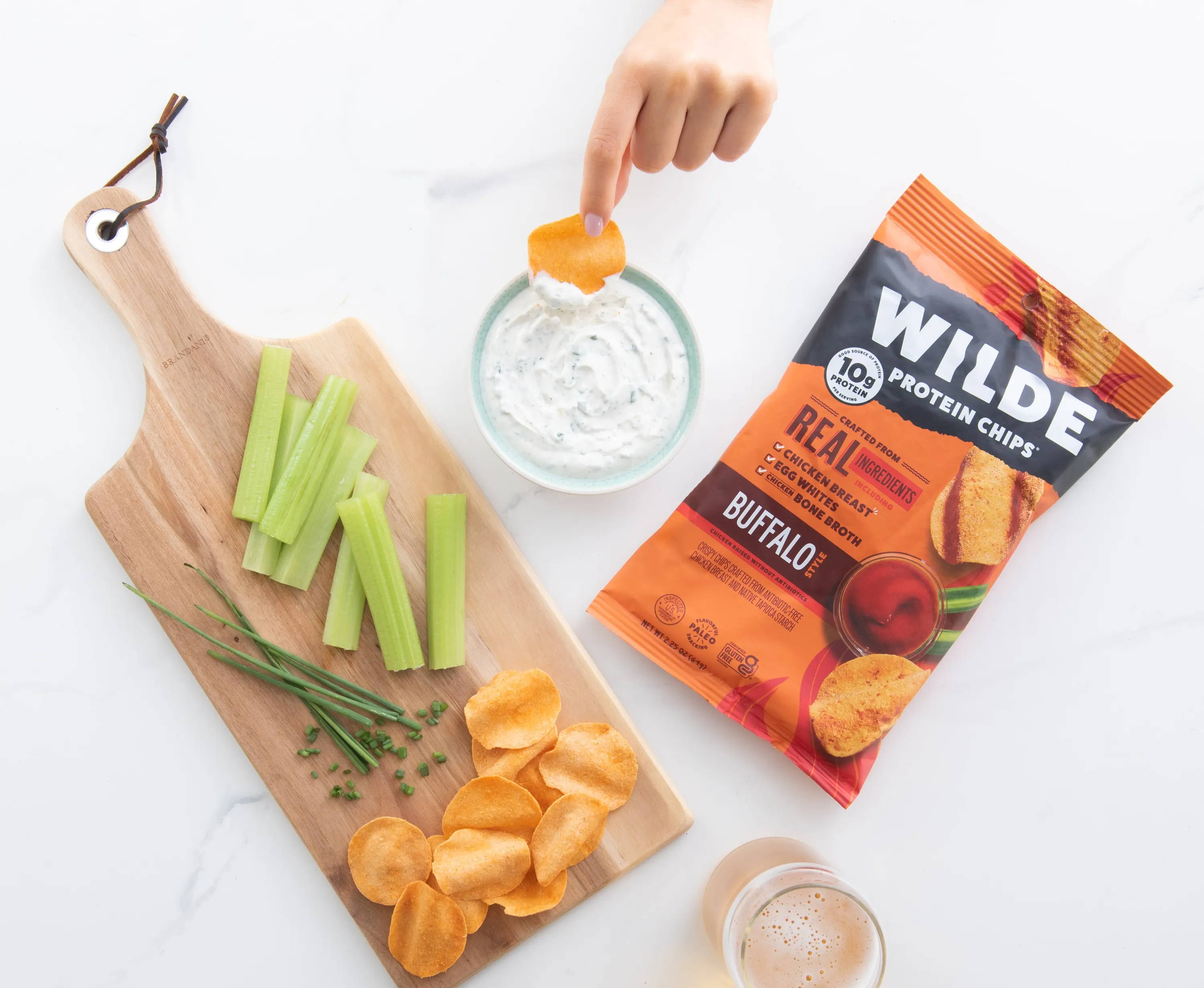 Wilde Chips. Your New Wing Man.
Wilde is putting potato chips back in their place with kick-ass protein chips made from ultra lean chicken breast, flavorful bone broth and pure egg whites.
Our Buffalo recipe is pure chicken wing goodness, served in chip form. Tangy buffalo sauce meets spicy cayenne pepper for mouthwatering flavor that really packs a punch. (Ranch dressing sold separately.)