They say revenge is best served cold, but after hearing the origin story behind one of our favorite Wilde Chip flavors, Nashville hot, we have to disagree... and we think you will too.
Legend has it, this fiery blend is the work of a scorned Nashville woman whose fried chicken loving partner, Thornton Prince, had a habit of coming home late with a little more than sweat around his collar. After a particularly debaucherous night, Prince woke up to the smell of freshly cooked fried chicken. Little did he know, his partner had put a devilish amount of cayenne pepper in his dish looking to teach him a lesson. Hell truly hath no fury like a woman scorned.
Her plan backfired however... because he ended up loving it! He loved it so much that he took her recipe and opened the first Nashville Hot Chicken shop, "BBQ Chicken Shack", which is now the famous Prince's Hot Chicken Shack, run by Prince's great niece, and still stands today. Now, almost 100 years later, the Nashville Hot Chicken Sandwich is one of Nashville's most famous exports, right behind country music and Dolly Parton. KFC launched a version of the Nashville staple, receiving mixed reviews, and there's even a Hot Chicken Festival held in Nashville every year.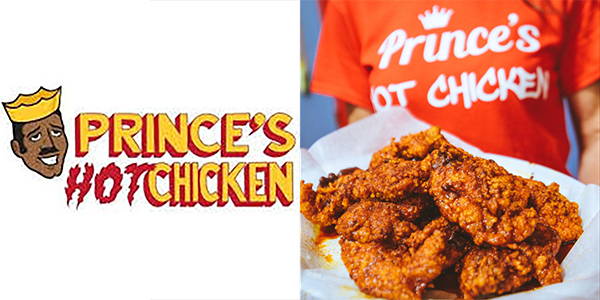 While the recipe for the Nashville Hot Chicken Sandwich varies by restaurant, it typically consists of a dry rub with a heaping base of cayenne pepper and a proprietary blend of spices unique to the chef preparing it. There is however a general consensus on how it is served: on top of one or two slices of white bread for absorbing the spicy juices and a generous side of pickles for a vinegar kick to help with the spice.
Today, there are dozens of Hot Chicken restaurants in Nashville and thousands throughout the world, and it's easy to see why, it's cluckin' delicious! So delicious that we had to make our own version. Can you take the heat? The Wilde take on Nashville Hot Chicken has a smoky cayenne kick, a little vinegar, and a hint of dill pickle to cool things off. Try it here.